Season 13
This seasons purpose was mostly balance and technical fixes.
Spawn
Spawn has been spookified.
Paste Base
Bases will no longer paste next to each other, giving more hidden bases. You no longer have to be without a faction to paste a base.
Economy Changes
Changes include...
Small nerf to machine quality about 15%
Buff to all manually farmed drugs
Playershops renting price is now 250k for 5 days
Blackjack will now pay 2x rather than 1.5x for winning
Monthly Crate
We changed our monthly crate plugin to one with a cool animation and better performance.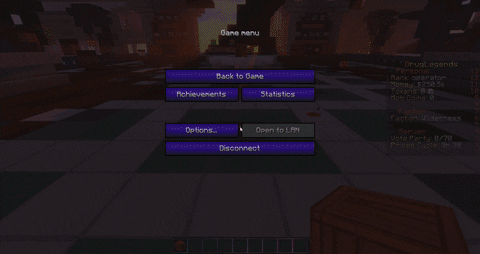 Donor Ranks
We have added two new donor ranks above boss.
Misc Changes
Changes include...
Faction size lowered to 10
FTOP recoded, lag should be fixed
Outpost buffed, $3,000 per minute, 25% DrugEXP modifier, and 25% more XP.
End and nether size now 8kx8k
Changes to the rules
DrugEXP Voteboost fixed and now working
Rares were cleaned up and some new ones added
Balancing custom enchants

Valor enchant recoded
Nursery nerfed